Опять из блога shorpy.com, в котором ежедневно публикуются фотографии Америки 1850-1950х годов.

Amplifiers at Bolling Field, 1921, Two giant horns with ear tubes, evidently designed to listen for approaching aircraft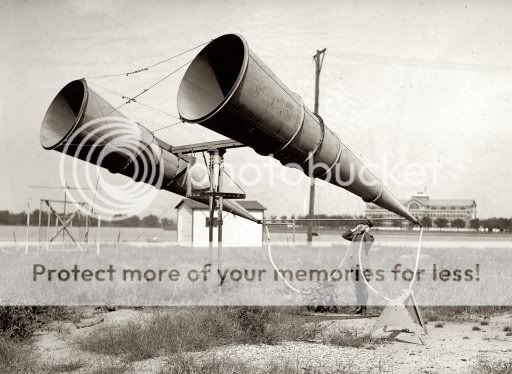 October 1942. Women at work on bomber, Douglas Aircraft Company, Long Beach, California




June 17, 1922. Iola Swinnerton and Anna Neibel, winners of a beauty contest at Washington's Tidal Bathing Beach




February 12, 1908. "Scarfoglio and companions in Zust car, New York," at the start of the New York to Paris automobile race of 1908, in which the contestants drove west across the continent to San Francisco, continued to Alaska by ship, took a steamer across the Bering Strait and continued the land journey in Siberia




Washington, D.C., in 1939. "Aerial view in front of the Willard Hotel at 14th Street and Pennsylvania Avenue, showing pedestrians and rather dense traffic in autos and streetcars."




December 1943. "Lynn Massman, wife of a second class petty officer studying in Washington, D.C., giving eight weeks old Joey his daily bath"




May 1940 in Granger Homesteads, Iowa




April 1936. Three ladies out and about in Jackson, Ohio




February 1940: The main street in Iowa City, Iowa




A joyful baby takes a spin in a walker in 1905




April 2, 1909. Children at play in the streets of New York, bundled against the cold




September 1941. At the state fair in Rutland, Vermont




November 1937. Pupil in rural school. Williams County, North Dakota




June 1942. An M-4 tank crew training at Fort Knox, Kentucky




Sheffield, Alabama (Tennessee Valley Authority). Kenneth C. Hall, his wife and daughter rowing on the Tennessee River, June 1942




Private Ivan A. Smith, editor of the Camp Hood Panther, at Camp Hood, Texas, originated this novel method of reminding fellow soldiers to practice discretion, 1943.




"Mermaid Club, Philadelphia." Members in bathing suits circa 1920




A baby is restrained for an X-ray at Provident Hospital in Chicago, Illinois, March, 1942




October 1942. Lathe operator machining parts for transport planes at the Consolidated Aircraft plant in Fort Worth, Texas




July 1939. "Negro drinking at 'colored' water cooler in Oklahoma City streetcar terminal"